Teri Lucas, Broker
(210) 834-6877
Your Personal Real Estate Assistant
It is our pleasure to inform you that Aterj Realty has been selected for the 2020 Best of Converse Awards in the category of Real Estate Agency.
I know a lot about Real Estate. Contact Me!
Converse, Bexar County
Converse is a city in Bexar County, Texas. The city is located at 29°31'5"N and 98°18'58"W. According to the United States Census Bureau, the city population was 21,054 persons. As of the last census, the median income for a household in the city was $63,869. Please visit the city page at my website and you'll be able to see all real estate data and detailed Converse statistic.
know more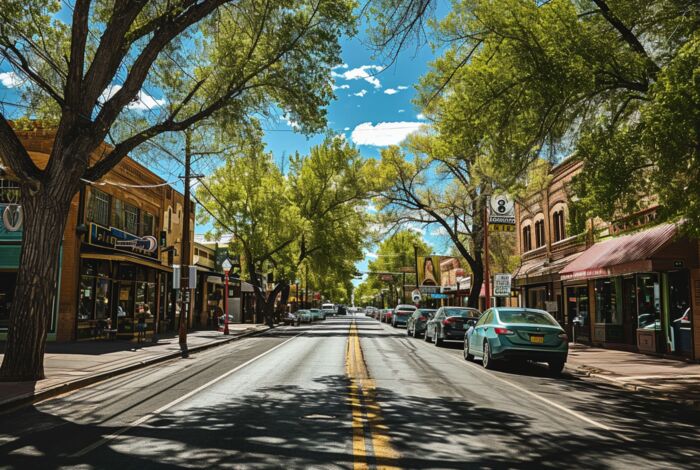 What's trending now in the market
It's Not Too Late To Apply For Forbearance

by

KCM Crew

on 2021-05-12 at 10:00 AM

Over the past year, the pandemic made it challenging for some homeowners to make their mortgage payments. Thankfully, the government initiated a forbearance program to provide much-needed support. Unless they're extended once again, some of these plans and the corresponding mortgage payment deferral options will expire soon. That said, there's still time to request assistance.

Experts Say Home Prices Will Continue to...

by

KCM Crew

on 2021-05-11 at 10:00 AM

It's clear that consumers are concerned about how quickly home values are rising. Many people fear the speed of appreciation may lead to a crash in prices later this year. In fact, Google reports that the search for "When is the housing market going to crash?" has actually spiked 2450% over the past month. In

3 Graphs Showing Why You Should Sell Your House...

by

KCM Crew

on 2021-05-10 at 10:00 AM

There's no doubt that 2021 is the year of the seller when it comes to the housing market. If you're a homeowner thinking of moving to better suit your changing needs, now is the perfect time to do so. Low mortgage rates are in your favor when you're ready to purchase your dream home, and
Homeowners Feel Ready to Sell

on 2018-10-08 at 4:02 PM

77 percent of Americans think that now is a good time to sell a home, a new record high.

Trick or Treat Safety Rules for Homeowners

on 2018-10-08 at 3:56 PM

Using bright outdoor lights, LED lights instead of candles, and friction tape on steps to prevent slips will help make Halloween safer for everyone.

Consumers Care About the Environment

on 2018-10-08 at 3:49 PM

American property owners and communities are more concerned about the environment than ever before, and consumer inclinations for walkable communities and energy-efficient homes are on the rise.