Teri Lucas, Broker
(210) 834-6877
Your Personal Real Estate Assistant
It is our pleasure to inform you that Aterj Realty has been selected for the 2020 Best of Converse Awards in the category of Real Estate Agency.
I know a lot about Real Estate. Contact Me!
Converse, Bexar County
Converse is a city in Bexar County, Texas. The city is located at 29°31'5"N and 98°18'58"W. According to the United States Census Bureau, the city population was 21,054 persons. As of the last census, the median income for a household in the city was $63,869. Please visit the city page at my website and you'll be able to see all real estate data and detailed Converse statistic.
know more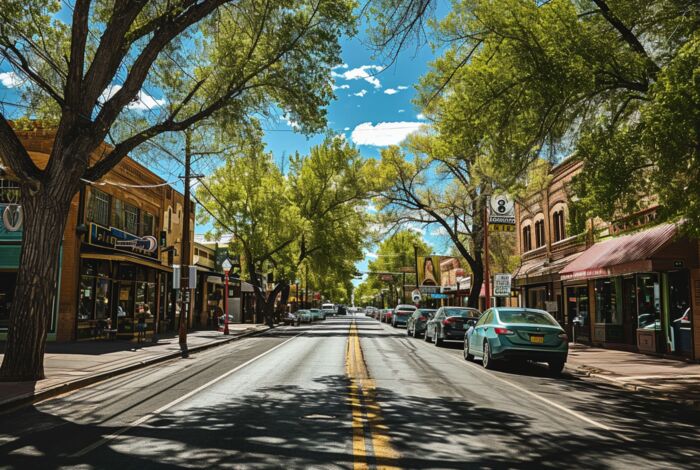 What's trending now in the market
2020 Homebuyer Preferences [INFOGRAPHIC]

by

KCM Crew

on 2020-08-07 at 10:00 AM

Some Highlights A recent study from HarrisX shows the current health crisis isn't slowing down today's homebuyers. Many buyers are accelerating their timelines to take advantage of low mortgage rates and staying home has enabled some to save more money to put toward a down payment. Let's connect today if your needs have recently changed and you're ready to make a […]

How Is Remote Work Changing Homebuyer Needs?

by

KCM Crew

on 2020-08-06 at 10:00 AM

With more companies figuring out how to efficiently and effectively enable their employees to work remotely (and for longer than most of us initially expected), homeowners throughout the country are re-evaluating their needs. Do I still need to live close to my company's office building? Do I need a larger home with more office space?

Why Homeowners Have Great Selling Power Today

by

KCM Crew

on 2020-08-05 at 10:00 AM

We're sitting in an optimal moment in time for homeowners who are ready to sell their houses and make a move this year. Today's homeowners are, on average, staying in their homes longer than they used to, and this is one factor driving increased homeowner equity. When equity grows, selling a house becomes increasingly desirable.
Zillow CEO: Real estate market is beginning...

on 2020-08-07 at 9:10 PM

The pandemic so far has accelerated trends of people fleeing large, expensive U.S. cities. While shopping is up everywhere, Barton said the company is seeing a "deceleration of migration" to cities and expects it to continue.

Pandemic home remodeling is booming: Here's what...

on 2020-08-07 at 7:19 PM

Sheltering in place has homeowners wanting to improve their places. Demand for home remodeling soared in June, with outdoor spaces the most popular projects.

Pandemic remodeling boom—Here are the numbers

on 2020-08-07 at 7:05 PM

CNBC's Diana Olick breaks down the numbers that show many Americans are remodeling their homes during the pandemic.
Homeowners Feel Ready to Sell

on 2018-10-08 at 4:02 PM

77 percent of Americans think that now is a good time to sell a home, a new record high.

Trick or Treat Safety Rules for Homeowners

on 2018-10-08 at 3:56 PM

Using bright outdoor lights, LED lights instead of candles, and friction tape on steps to prevent slips will help make Halloween safer for everyone.

Consumers Care About the Environment

on 2018-10-08 at 3:49 PM

American property owners and communities are more concerned about the environment than ever before, and consumer inclinations for walkable communities and energy-efficient homes are on the rise.