Teri Lucas, Broker
(210) 834-6877
Your Personal Real Estate Assistant
It is our pleasure to inform you that Aterj Realty has been selected for the 2020 Best of Converse Awards in the category of Real Estate Agency.
I know a lot about Real Estate. Contact Me!
Converse, Bexar County
Converse is a city in Bexar County, Texas. The city is located at 29°31'5"N and 98°18'58"W. According to the United States Census Bureau, the city population was 21,054 persons. As of the last census, the median income for a household in the city was $63,869. Please visit the city page at my website and you'll be able to see all real estate data and detailed Converse statistic.
know more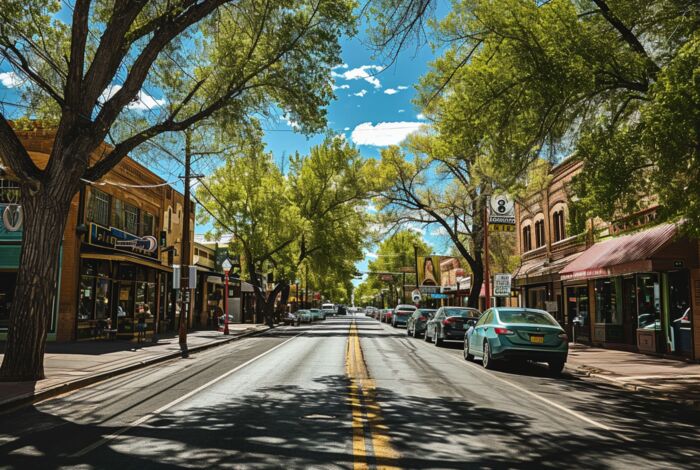 What's trending now in the market
Interest Rates Hover Near Historic All-Time Lows...

by

KCM Crew

on 2020-05-22 at 10:00 AM

Some Highlights Mortgage interest rates have dropped considerably this spring and are hovering at a historically low level. Locking in at a low rate today could save you thousands of dollars over the lifetime of your home loan. Let's connect to determine the best way to position yourself for a move in today's market.

Experts Predict Economic Recovery Should Begin in...

by

KCM Crew

on 2020-05-21 at 10:00 AM

One of the biggest questions we all seem to be asking these days is: When are we going to start to see an economic recovery? As the country begins to slowly reopen, moving forward in strategic phases, business activity will help bring our nation back to life. Many economists indicate a recovery should begin to

6 Reasons Why Selling Your House on Your Own Is a...

by

KCM Crew

on 2020-05-20 at 10:00 AM

There are many benefits to working with a real estate professional when selling your house. During challenging times like the one we face today, it becomes even more important to have an expert help guide you through the process. If you're considering selling on your own, known in the industry as a For Sale By Owner
At first, some who took the mortgage bailout...

on 2020-05-23 at 12:13 AM

As of this week, 4.75 million homeowners are in government or private sector mortgage forbearance programs, according to Black Knight. That is 9% of all mortgages outstanding. New analysis, however, shows a large share of these borrowers initially didn't need the bailout, but now more do.

We're not seeing a decline in home prices:...

on 2020-05-22 at 6:38 PM

CNBC's Kelly Evans and Diana Olick break down existing home sales dropping to lowest levels in nearly 10 years with Ryan Gorman of Coldwell Banker Real Estate.

Businesses have opportunity to find 'hybrid...

on 2020-05-22 at 11:41 AM

Ben Gillam, founder of ThirdWay, discusses the shift toward remote working amid the coronavirus crisis.
Homeowners Feel Ready to Sell

on 2018-10-08 at 4:02 PM

77 percent of Americans think that now is a good time to sell a home, a new record high.

Trick or Treat Safety Rules for Homeowners

on 2018-10-08 at 3:56 PM

Using bright outdoor lights, LED lights instead of candles, and friction tape on steps to prevent slips will help make Halloween safer for everyone.

Consumers Care About the Environment

on 2018-10-08 at 3:49 PM

American property owners and communities are more concerned about the environment than ever before, and consumer inclinations for walkable communities and energy-efficient homes are on the rise.