Teri Lucas, Broker
(210) 834-6877
Your Personal Real Estate Assistant
It is our pleasure to inform you that Aterj Realty has been selected for the 2020 Best of Converse Awards in the category of Real Estate Agency.
I know a lot about Real Estate. Contact Me!
Converse, Bexar County
Converse is a city in Bexar County, Texas. The city is located at 29°31'5"N and 98°18'58"W. According to the United States Census Bureau, the city population was 21,054 persons. As of the last census, the median income for a household in the city was $63,869. Please visit the city page at my website and you'll be able to see all real estate data and detailed Converse statistic.
know more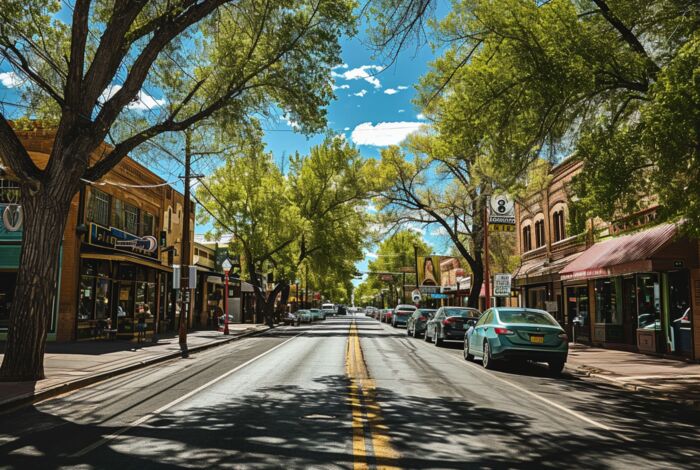 What's trending now in the market
Taking Advantage of Homebuying Affordability in...

by

KCM Crew

on 2020-07-07 at 10:00 AM

Everyone is ready to buy a home at a different time in their lives, and a health crisis or not, today is no exception. Understanding how affordability works and the main market factors that impact it may help those who are ready to buy a home narrow down their optimal window of time to make

Latest Unemployment Report: Great News…for the...

by

KCM Crew

on 2020-07-06 at 10:00 AM

The Bureau of Labor Statistics (BLS) released their latest Employment Situation Summary last Thursday, and it again beat analysts' expectations in a big way. The consensus was for 3,074,000 jobs to be added in June. The report revealed that 4,800,000 jobs were added. The unemployment rate fell to 11.1% from 13.3% last month. Again, excellent

America Is Another Name for Opportunity...
Commercial mortgage delinquencies surged at...

on 2020-07-06 at 9:06 PM

Delinquencies in commercial mortgage-backed securities jumped by 213 basis points to 3.59% from 1.46%, the largest one-month spike since Fitch Ratings began tracking the metric nearly 16 years ago.

'Interest-only' mortgages might make sense in...

on 2020-07-06 at 4:10 PM

These mortgages, which proliferated leading up to the financial crisis of 2008-2009, generally come with stricter standards than in the past. Nevertheless, they still come with risk for the buyer.

Coronavirus mortgage bailouts see largest...

on 2020-07-06 at 2:09 PM

CNBC's Diana Olick reports the latest regarding the coronavirus mortgage bailout numbers.
Homeowners Feel Ready to Sell

on 2018-10-08 at 4:02 PM

77 percent of Americans think that now is a good time to sell a home, a new record high.

Trick or Treat Safety Rules for Homeowners

on 2018-10-08 at 3:56 PM

Using bright outdoor lights, LED lights instead of candles, and friction tape on steps to prevent slips will help make Halloween safer for everyone.

Consumers Care About the Environment

on 2018-10-08 at 3:49 PM

American property owners and communities are more concerned about the environment than ever before, and consumer inclinations for walkable communities and energy-efficient homes are on the rise.